Welcome To Family Feud!
By: Carletta Traylor aka C.N.
I hate to break it to you, Sunshine, but we all come from dysfunctional families (don't deny it! Haha). We're all loonier than Bugs Bunny and Daffy Duck, a few fries short of a Happy Meal, and a few olives short of a martini (for the kiddies, a few oranges short of a Sunny D. Haha).
For those of us with siblings (brothers and sisters are FUN!!!!! I'm an only child, though. Haha), we understand the joy of living under the same roof with people who want to pour shaving cream into our BRAND NEW shoes, shrink our clothes or athletic cups in the dryer (girls don't appreciate being tricked into thinking they've gained weight…the guys, on the other hand, might be pleasantly surprised to think that they've "outgrown" their cups. I'll just leave that one alone. Haha), and get us in trouble for things that we haven't done (I didn't push him down the stairs! He jumped on my back and flipped off!).
Even though siblings may fight from time to time (I'm going to hurt you, you little brat! Haha), they usually make up, remember how much they love one another, and are back to putting plastic spiders in one another's cereal in no time (EWWWWWWWWW!).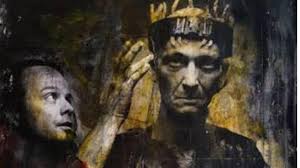 However, what happens when one sibling takes a fight WAY TOO FAR? In light of today being Day#4 of my "Are These Dudes Nuts?!" series, we're going to visit a royal dipstick who allowed power to go to his head (both literally and figuratively). Let's explore the story of Abimelech in the Bible, shall we?
In the 9th Chapter of Judges, we see that Abimelech was the son of a Shechemite woman (unnamed in the Bible) and Gideon, the King of Israel at the time. King Gideon had several wives (EWWWWW! Don't do that! That's not cute or holy. Haha), and from these several wives, he had 70 sons….70 sons (for goodness sake, Gideon! Get some cable! Haha)!!! Abimelech had 70 brothers, and he was a power-hungry lunatic; he wanted to be the King of Shechem (I'm going to make Mommy proud! Bow down, peasants!), and he didn't want anyone or anything getting in his way, not even his brothers.
As tradition would have it, when a reigning king from a ruling family had several sons, the oldest son would be next in line for the throne or a similar position of power (Haha, weenie! I'm the oldest! I'll become king before you do! Na-na-na-na, boo-boo! *annoying spit noises*). If something were to happen to that oldest son, the next oldest son would become King, and so on, and so forth. Abimelech was not Gideon's oldest son, and as such, he wouldn't have been able to become King of Shechem unless something "mysteriously" happened to all of his older brothers first (Awwww, snap! Something's about to go down, y'all! Haha).
Being the impatient imbecile that he was, Abimelech hatched a ridiculous plan to become the King of Shechem NOW (he's such a loser! Wah! Wah! Wah! I'm going to throw a temper tantrum like a 5-year-old because I want a throne too, Daddy! Where's my power, Daddy?! Where's my power?!). As such, Abimelech ate with the men of Shechem, complimented them on their "good" looks (Lord knows he was lying through his teeth; those wildebeests looked like some wild orangutans-Ooh-ooh! Aah-aah!), and convinced them that he was "family" (one of them)—they gave Abimelech 70 pieces of silver for being "one of the boys."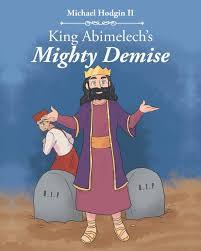 Guess what Abimelech used the money for, everyone! He didn't use it to comb his nappy, Raggedy Anne-looking head (he made Don King's head look presentable…that's saying something. Haha). He didn't use it to fix his broken, confused train track teeth (it's like his teeth were trying to run away from his gums). This MORON (emphasis on the word MORON!) used his money to hire a group of Shechemite hitmen (Shechemite snipers, y'all!) to kill all 70 of his half-brothers; these worthless, poor excuses for "men" (revoke your man cards now, you PANSY COWARDS!!!!!) killed all of Abimelech's brothers, except for his youngest brother (King Gideon's youngest son), Jotham (the youngest one always gets away with everything! Haha jkjkjk). As such, Abimelech became King of Shechem for 3 years (his bottomfeeding, trashbag "reign" as King. Haha), but it would come back to bite him in the butt (his evil deeds came back and took a BIG OL' bite out of his backside! Haha).
Seeing as how God Almighty doesn't like ugly (Abimelech's evil deeds made him look like Chewbacca with bad acne…OH, THE HORROR! Haha), he created division between King Abimelech and the Shechemite people. The Bible says the following:
Judges 9:23 (KJV)- When God sent an evil spirit between Abimelech and the men of Shechem; and the men of Shechem dealt treacherously with Abimelech.
God sent an evil spirit to punish Abimelech for brutally murdering his entire family for power (you thought you were "hot stuff," Abimelech?! Let's see how tough you are now, Junior!). The Shechemites caught Abimelech up in a conspiracy-they sent several of their men to the hilltops to rob (beat up and steal from) everyone that passed by, and they told Abimelech about it (to make him look like an incompetent king). A man named Gaal (son of Ebed) and his crew moved to Shechem; Gaal wanted to be king, and as such, he started talking trash (we're talking pro wrestling and Wildin' Out levels of trash talking here. Haha) about Abimelech-let's get rid of that flaming, family-murdering piece of garbage (*cue Pirates of the Caribbean-style man grunting* Yeah! Yaaaa! Rahhhhhh! Rooooaaahhhhhhh! More inaudible grunting!!!!!)!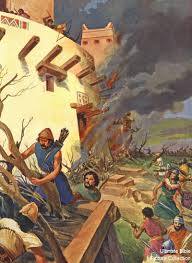 The governor of the city, Zebul, heard that Gaal was trying to overthrow Abimelech, and he became very angry (smoke was coming out of his ears and everything, y'all! AHHHHHHHHHHH! Just kidding. Haha). As such, he secretly sent messengers to tell King Abimelech what was going on; Abimelech rounded up his Boy Scout troops (amateurs. Haha), and they laid in wait for Gaal and his buttermilk brigade (soft! Haha) to arrive-it's about to go down, y'all (this is better than Saving Private Ryan! Where's my popcorn?!)! When Gaal and his army arrived, all "you know what" broke loose: people were killed left and right, buildings and private property were destroyed, and Abimelech's men ran Gaal and his minions out of Shechem (AND STAY OUT!!!!).
I know what some of you are thinking-wait a minute?! Abimelech is the bad guy here! Why did he win?! Patience, grasshopper (hey, I named one of my posts that->Patience, Grasshopper. Haha). God has Abimelech right where he wants him.
Abimelech and his men started feeling themselves a little too much (they were smelling their behinds and thinking that their "you know whats" didn't stink), and due to this, they began attacking the people in the fields for NO REASON AT ALL (just because they could). These raging pieces of excrement started killing innocent people, destroying their property, stealing their valuables, and thinking that they were invincible (these worthless jamokes even poured salt all over the city, but not in the good "be the (holy) salt of the earth" kind of way, but in a Don't Be Salty!, I'm with stupid kind of way). From here, Abimelech and his men picked a fight (an all out civil war!) with the city of Thebez, and this is where Abimelech finally met his match.
When King Abimelech and the Scum of the Earth Society (i.e. his army) went to attack Thebez (they had intended to burn the city of Thebez down), a woman in the tower dropped a large boulder on Abimelech's head (a HUGE, HEAVY rock, y'all! She had been working out! My girl! Haha), cracking his skull in half (snap, crackle, pop!). As Abimelech lay on the ground, dying, this wicked idiot asked one of his homies to stab him to death, as it was considered an "embarrassment" and a "dishonor" for a man to die at the hands of a woman (he definitely wouldn't have liked Kill Bill, then. Haha). He wanted a male hand to at least contribute to his death, as he wanted to protect his precious ego (like anyone gives a crap about his ego! You're dead to us, peasant! Haha) and not be known as the guy who had his skull cracked in half by Francesca (the Bible doesn't tell us the woman's name, so I just made that up. Haha).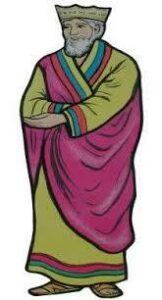 Abimelech's homeboy complies, and proceeds to stab him until he's ding-dong dipstick DEAD. The wicked Mitch of the Mountains (he's the male version of Jezebel…that fungus-infested toe rag. I can't stand her. Haha) is gone, God Almighty has avenged his brothers' brutal murders (stab wound or not, you still died at the hands of a woman, clown! Women rule! HAHAHAHAHAHAHAHAHAHAHA!), and to punish the evil men of Shechem who carried out the murders, they are now under the curse of Abimelech's youngest brother, Jotham. God gets the last laugh, y'all (as he always does and always will!)!
HAHAHAHAHAHAHAHAHA! Hallelujah! Praise the Lord! Thank you, Jesus! God is good! Being a dipstick gets you nowhere, and God's divine retribution will forever be a beautiful thing!!!!!!
Given the length of this story, I will not do a modern-day remix of it; we'd be here until next July (no worries, though! The modern-day remixes shall return tomorrow! I'm itching for a remix! Haha). I won't leave you all hanging, though! I have found a great YouTube video from Otprof1 called "The Stories of Abimelech and Jephthah," which describes the similar stories of Abimelech and another royal piece of garbage from the Bible, Jephthah (let's just say he won't be winning any "Father of the Year" awards anytime soon. Haha). It's a great video, highly entertaining, and has rocking background music (rock out, Bros and Brosettes! Haha). With that being said, I hope that you all enjoy the video!
Otprof1- The Stories of Abimelech and Jephthah (YouTube):
I love you all, God bless you all, and I'll see you all on the next one!
-Carletta